Our team has spent their coronavirus quarantine cooking up a way for you to buy custom printed masks on the Corporate Casuals web site.
Face coverings protect your employees and customers from the spread of disease. This does not mean you have to resort to sterile looking blue surgical masks. We offer a full line of business casual face masks that reassure and connect with your customers.
How do I create a custom face mask?
To get started simply upload your logo by clicking the upload button or dragging your logo onto the page.
Your logo is converted to a single color and displayed in the default location on the face mask. If you want to change that color click the logo color icon and we have 14 logo colors to choose from.
If you need a special color give us a call and we will work to find a logo color scheme that meets your needs
What are my options for logo location?
The default logo location is front and center. This location provides the most visibility and largest logo. For masks without pleats the logo can be placed on the left or right cheek either on the top or bottom. If the mask style has pleats (like our PAMASKHT) it best to stick to the center front location.
How will the logo feel?
We print your logo using space age elastomer film that is only 85 microns thick! Bottom line is that you won't know your mask has a logo while wearing it.
More ideas for custom face masks
A fantastic way to connect with your customer especially in a retail setting is to personalize your face mask with a name.
Face coverings are too hot!
In hot climates we offer neck gaiters like the G100HT. The G100 can be used as a face covering, headband, neckerchief, and sun guard.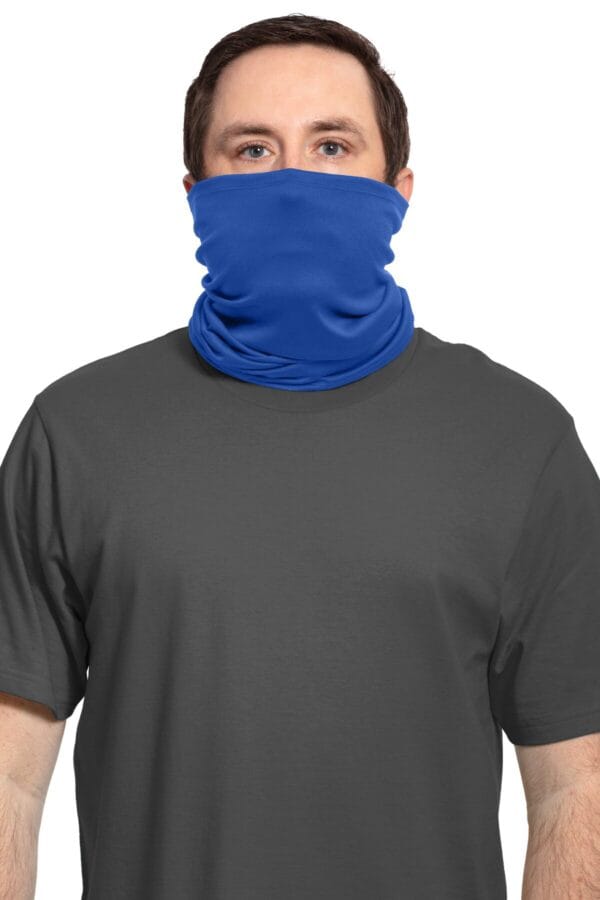 If you want a more traditional face mask that is cool in hot weather try the VC19HT face mask. Its used a 2 ply fabric rather than 3 which makes it a cool wearing mask. The VC19 also features a very stretchy and soft fabric making it an excellent mask for all day use.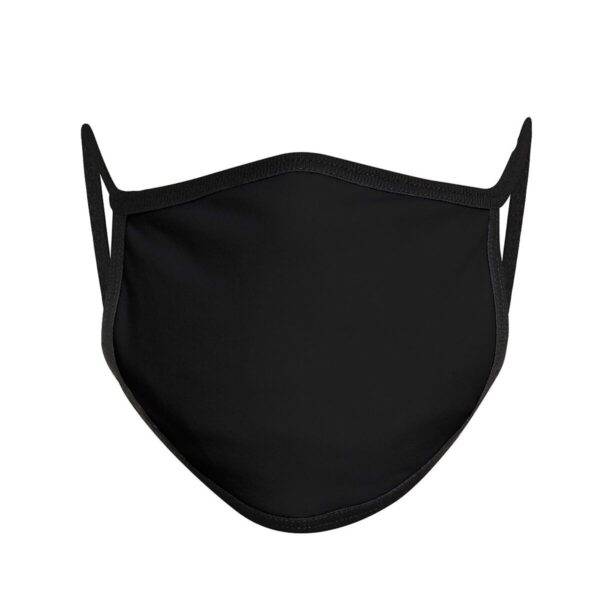 Other options
You can round out your business casual uniform with embroidered polo shirts, hat, and more. As always, if you have any questions please give us a call at 866-369-5935.