Everyone thinks that selling face masks is the path to riches these days. Social media is awash with ads for masks of dubious quality for sale. We recently saw a mask ad from a place that sells vacuum cleaners!
We sell only corporate apparel
That means we offer face mask styles that are available today, tomorrow, and next year. Our custom face masks with your logo are responsibly sourced from overseas suppliers, and even a US-based supplier. Of course, we sell face masks that are of the highest quality and comfort.
Real customer feedback
Our mask offering is based on feedback from our customers. Customers in the building trades in hot climates prefer neck gaiters. Retail customer service workers prefer a two ply mask over a three ply one.
Some customers want to support American jobs or the environment so we offer masks made in the USA by bayside, and masks made from recycled materials by Allmade.
Best custom face mask for hot climates
The NG20 neck gaiter is perfect for hot climates and a great alternative to hot cloth masks. It can be worn as a face mask, headband, neckerchief, hood, or sun guard. For an extra chill, soak it in cold water evaporative cooling will help you beat the midday sun.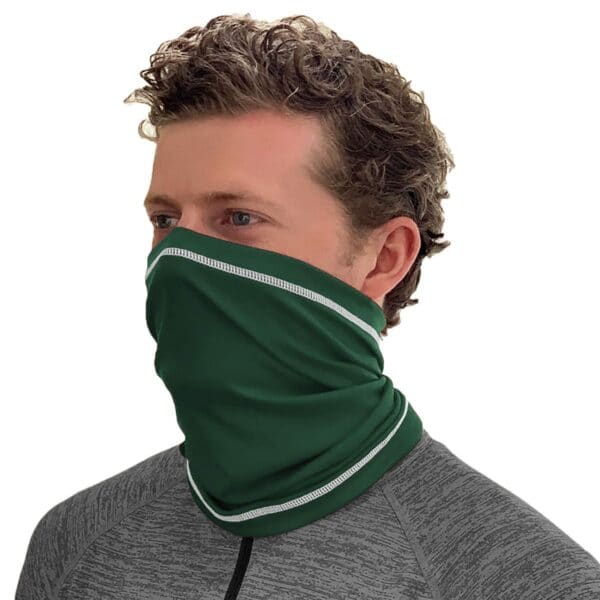 Best face mask for busy retail
The Valucap VC19 2 ply face mask is perfect for retail and foodservice workers. Waiting tables or helping shoppers means a lot of walking around. Customers tell us that this two ply mask is comfortable even during a busy dinner shift.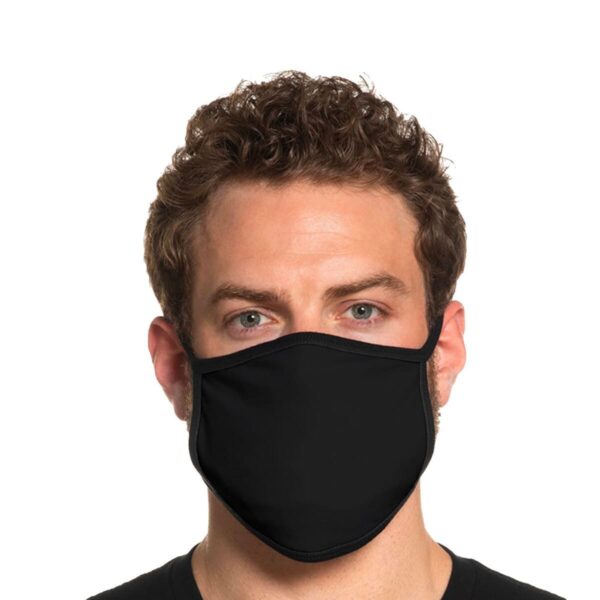 Best made in the USA face mask
Made in the USA with American workers, the Bayside 1900 custom face mask is an excellent option for the office. It is constructed with three layers of super comfortable cotton fabric.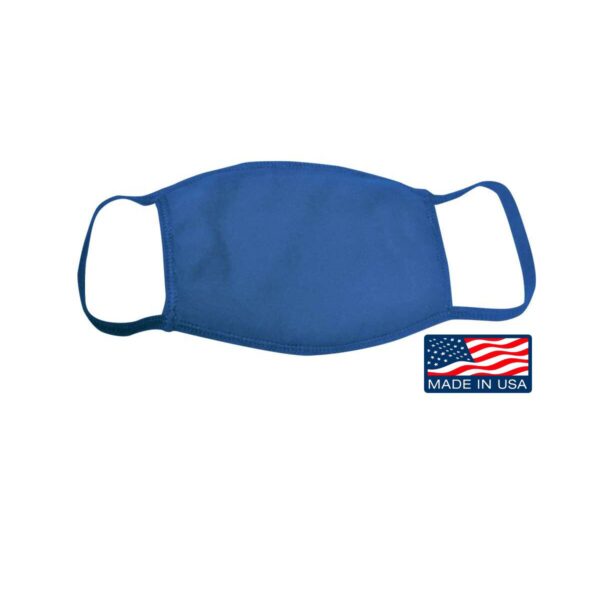 Best environmentally friendly face mask
The AM50 face mask uses the polyester made from recycled water bottles and organic cotton. This mask is made from two layers of material (two ply) so its perfect for active retail workers and waitstaff
The face mask is only part of the equation
You also need your company logo printed on the mask. This helps build awareness of your brand. Personalizing your custom mask with a name helps your staff better connect with customers.
Our standard decoration is one color right in the center of the mask. If you want a logo in other locations, need more colors just put that in the order notes, and your customer service rep will take care of everything.
Please note there is a $1.50 charge for each additional color, $0.50 for non-standard color. We also offer reflective safety films for $1.00 additional.